West Valley Slammers Mission Statement
West Valley Slammers Softball uses softball as a tool to teach the benefits of an active life and to help youth develop physically and emotionally toward responsible adulthood. Youths learn to set goals, test limits, acquire self discipline and deal with the ups and downs, which are a reflection of life. 
Congratulations to the 2018 All-Stars  
We had such a great turnout in all age divisions for the All-Star tryouts on April 29 th!  What a great accomplishment to all the girls who showed up and gave it their all.  Every player worked very hard and displayed great admiration for the sport and should feel good no matter the outcome.  Congratulations to all the girls!  Check out the All-Star tab to see all the teams!
San Jose Giants Night with West Valley Slammers!

Looking forward to a night out under the stars in Municipal Stadium to watch our 
San Jose Giants take on the Lancaster Jethawks.  Dress in your Slammers jersey so they can see a crowd of us as we give thanks to the support we receive from the SJ Giants!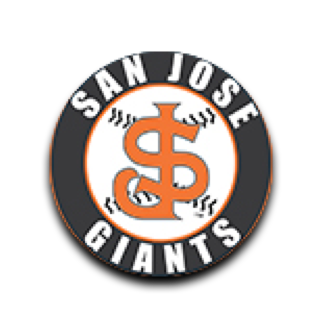 Friday, May 11, 2018 at 7:00 PM  
Make sure to stay after the final out, the night sky will light up high above the stadium with a sensational fireworks display.  Tickets were handed out from your team manager.
Closing Ceremony | 50th Anniversary Alumni Game

All great things come to an end and this Spring season is no exception.  Let's end the season on a high note as we celebrate 50 years in the making - our very own alumnae will be taking the field in a fun packed game!  Alumnae RSVP here 
Saturday, May 19, 2018 at 12:00 pm | Alumni Game
Come for the game and stay for a cool treat, photos, commemorative t-shirts, and family fun.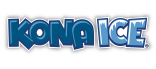 Kona Ice from 12 pm - 4 pm
Taco stand from 12 pm - 4 pm
Our closing ceremony will commence after the 12U and 10U Championship Games.  8U Championship game begins at 5pm
Saturday, May 19, 2018 at 3:30 pm | Closing Ceremony
Interested in joining our Board of Directors?

Please go to the Board of Directors tab to see a list of open positions that are available.  Volunteer terms run from September 1st - August 31st annually, with a league wide election during Closing Ceremonies.  Feel free to reach out to any active Board Members on the list.



---

Quakes Fastpitch

Learn more about Quakes Fastpitch HERE.
MARK YOUR CALENDAR
Saturday, May 19 - Alumni Game.  12pm 

Saturday, May 19 - Closing Ceremony.  3:30pm 
Weather Updates on Facebook
Our weather updates will be on our Facebook page. You can see it on the website, in the bottom-right, below the calendar. Like us on Facebook to get the updates directly on your feed.
League Contact Information

West Valley Slammers
Fastpitch Softball League
P.O. Box 4074
San Jose, CA 95150-4074
West Valley Slammers provides a fun, recreational fastpitch softball program for girls ages 5 to 16.