West Valley Slammers Loves Our Sponsors!
West Valley Slammers Softball, Inc, in consideration of the paid sponsor fee of $400, agrees to organize, equip and supervise one of its girls' softball teams. In appreciate of this tax-deductible donation West Valley Slammers will recognize the registering sponsor as follows.
Company name displayed on team banner and uniform jerseys
Verbal recognition during our Opening Day and Closing Ceremonies
Listing as the team's sponsor on wvslammers.com. Includes company name and contact information, logo, and link to your website.
A Thank You plaque with team photo for display at your business
Contact: Shelley Steiner, 408-515-5109 | shelleysteiner@gmail.com
Hit-A-Thon Sponsors
Click here to see a list of our Hit-A-Thon Sponsors. We could not have done it without you!

Individual Sponsors
Scott Campbell

Business Sponsors - support our local businesses
---
Archway Insurance Brokers, LLC | Robert Garza
Contact:
(408)454-7057 | bgarza@archwayinsurance.com

---
Physical Therapy | Preventive Medicine | Corporate Health | BaySportLife
BaySport Inc. is a California corporation serving clients since 1984. BaySport's three disciplines of service include: Preventive Medicine (executive physicals, on-site health screens, on-site wellness intervention programs); Corporate Fitness and Wellness (on-site fitness center and wellness program management); and Physical Therapy (injury rehabilitation and injury prevention). BaySport has established a successful track record in the health and fitness industry of developing services designed to meet the specific needs of our patients and corporate partners.
Clinic Locations:
Los Gatos | Santa Clara | Redwood City | San Francisco

---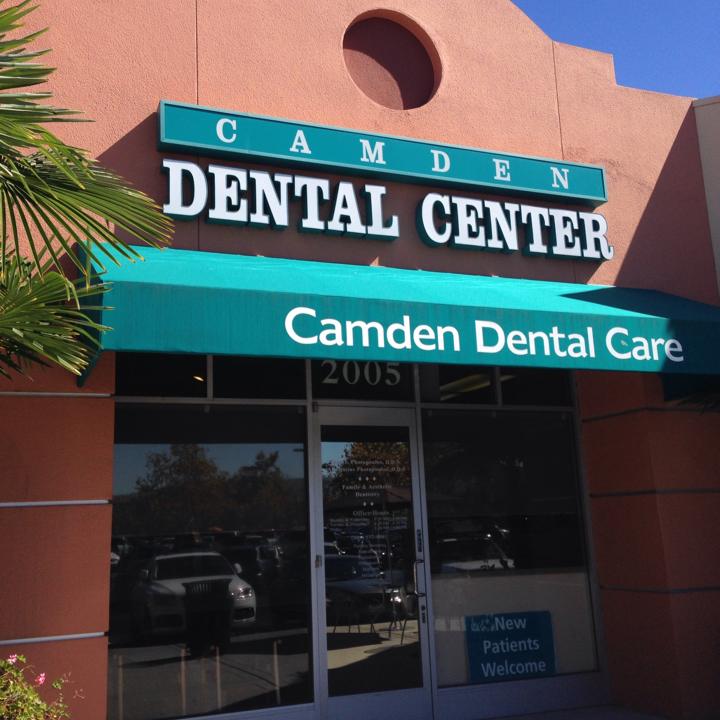 Camden Dental Care
Cosmetic Dentist Sam T. Photopoulos, DDS , San Jose CA, practices a full scope of general and cosmetic dentistry with expertise ranging from porcelain veneers to dental implants, crowns and bridges. Dr. Photopoulos has over 37 years of experience and can correct a wide variety of so-called permanent cosmetic dental problems, and can literally redesign your smile.

Location:
2005 Camden Avenue, San Jose, CA | (408) 377-9091

---

CEFCU
Location:
670 Lincoln Avenue, San Jose, CA 95126 (Cross street Parkmoor Avenue) | (408)545-1410 |F: (408) 293-8741

---
Full-Service Veterinary Clinic
Central Animal Hospital provides compassionate routine and emergency veterinary care, 7 days a week. This neighborhood clinic provides comprehensive, "nose-to-tail" care with a full boarding facility, pharmacy, and lab, all in-house. In addition to a full range of wellness and emergency services, Central Animal Hospital's on-site, Certified Rehabilitation Therapist provides specialized pain management and rehabilitation services, including Companion Laser Therapy treatments, physical rehabilitation, and orthopedic recovery therapies. The clinic also offers the customized pet-styling services of an on-site Professional Groomer. Clients enjoy the convenience of online appointment booking and 24-7 access to healthcare management tools with free, personal Pet Portals. Come in and see for yourself why local pet parents have been entrusting their pet's health to Central Animal Hospital for over 60 years!

Location:
971 E. Hamilton Ave, Campbell, CA 95008 | (408) 377-4043

---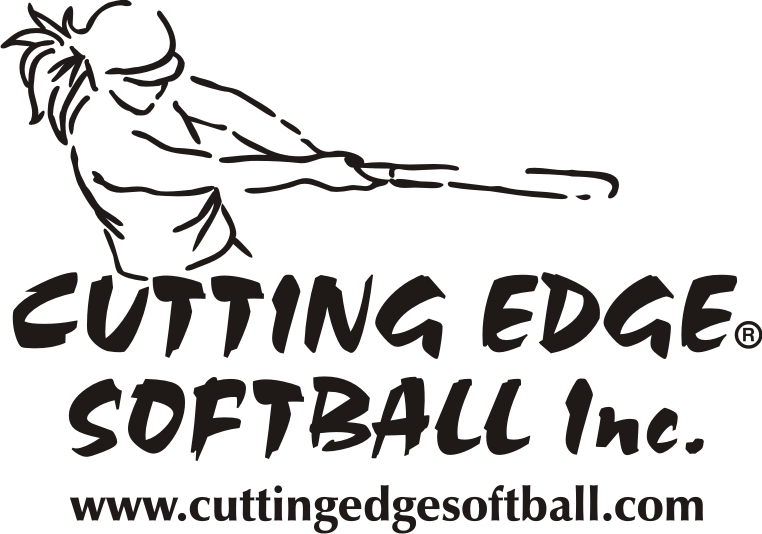 Cutting Edge Softball is a girls fastpitch softball facility. We provide high level private, group lesson in pitching, hitting, catcher's position and fielding. We also provide summer camps, pre-season clinics, team gear/uniforms, recruiting videos and much more.

Location:
1844 Stone Ave
San Jose, CA, 95125
408.231.1173
leann@CuttingEdgeSoftball.com
---

Monday
through

Saturday

:

10am - 2:00am

and

Sunday

:
10am - 1:00am


It just keeps getting better! For more than 35 years, customers have been enjoying The Garret's good food and good times in our friendly, casual atmosphere. The perfect meeting place for lunch, a family night out, or the rendevous spot for your sports team! Make The Garret part of your tradition.
Location:
1777 S Bascom Ave #E. Campbell, CA 95008 | (408) 559-7930
---
A Brighter Shade of Green
Location:
1500 Berger Drive, San Jose, CA 95112 | (408) 283-4800
---

We help clients optimize their data center infrastructures, evaluate and implement new technologies and provide a road map toward cloud-centric infrastructure models. Our engagement is focused on ways to leverage technology to lower costs, increase agility and enhance competitiveness.
Location:
511 Divison Street Campbell, CA 95008
Local (408) 540-0090
Toll-Free (877) 498-3246
Fax (408) 866-5040
---
Location:
15525-D Los Gatos Blvd., Los Gatos, CA 95032 | (408) 358-2000
---
Keller Williams Bay Area Real Estate
Gregory Pache Realtor | gregorypache.com
License #: 01809095
Your Local Real Estate Connection
Get a positive, helpful partner for buying or selling a home:
Trusted resource for answers about the process
Innovative marketing strategies
Expertise about neighborhood features
Ability to target home searches
Strong negotiation skills
Support through the closing and beyond
Leasing / Investment Sales Associate
Location:
Keller Williams Bay Area Estates, 16185 Los Gatos Blvd., Ste 205, Los Gatos, CA 95032 | Phone: 408-420-7314 | Email: gregp@kw.com

---
When you visit our Cupertino & San Jose orthodontist, your smile is our top priority. Our team is dedicated to providing you with the personalized, gentle orthodontic care that you deserve.
Part of our commitment to serving our patients includes providing information that helps them to make more informed decisions about their oral health needs. This website is a resource we hope you'll find both useful and interesting.
We genuinely hope this site is helpful to you in learning more about our practice, orthodontic conditions, orthodontic recommendations, treatments with braces, Invisalign, and more.
Clinic Locations:
10393 Torre Avenue Ste K, Cupertino, (408) 996-2909
1660 Hillsdale Avenue, Ste 180 , San Jose, (408) 264-1884
---

LEFCO
---
Location:
5965 Almaden Expy st.125 San Jose, CA 95120 | (408)323-9700
---
Location:
1871 The Alameda, Suite 400, San Jose, CA 95126 | (408) 553-0801 | contact@lonichandpatton.com


---
Medina Tours and Charters
Let us Take you Places
Medina Tours 'Let us Take you Places' is a family owned and operated with 25 years of experience. Offering the Bay Area great experience. 
Location:
1850 S 7th St., San Jose, CA 95112 | Direct: 408-590-2713 | Phone: 866-232-4888 | Fax: 866-232-4877 | www.medinacharters.com
---
Campbell Location
301 E Hamilton Ave, Campbell, CA 95008 | Phone: 408-378-9090
---
Location:
480 McGlincy Lane, Campbell, CA 95008 | (408)371-8801 office | (408)371-8804 fax
---
Contact:
Scott Philips, (408) 712-1697, gamedayimage@gmail.com
---
PNC Mortgage, Tim Stone | pnc.com
Location:
PNC Mortgage, NMLS ID 1593195 | 459 Monterey Avenue, Los Gatos, Ca 95030
---
Pro-Sweep is a one-stop maintenance service company that specializes in creating individualized custom maintenance programs at cost competitive pricing. Pro-Sweep has a team of experts in all areas of commercial maintenance to assure your property is refreshed to impress. Power sweeping, parking lot striping, steam cleaning, day porting, janitorial and window washing are just a sampling of the services Pro-Sweep specializes in.
Pro-Sweep, Inc. is a family-owned complete maintenance company, serving over 1,500 accounts in the greater Bay Area, since 1982.
Location:
2028 Woodard
San Jose, CA 95124
Phone: 408-558-1900
Fax: 408-558-1909
---
Location:
1165 Lincoln Ave
San Jose, CA 95125
Phone: (408) 920-6374

---
Scott E. Caldwell, CRPC�???�??�?�® | website
Financial Advisor
My team provides personal retirement planning and investment management. Our mission is helping clients build strong futures through ongoing, comprehensive advice. Our services address the four cornerstones of wealth management: investments, liabilities, risk management and transition planning.
Location:
Wells Fargo Advisors / One Almaden Boulevard, Suite 1000, San Jose, CA 95113
Phone: (408) 938-2842
scott.e.caldwell@wellsfargoadvisors.com
https://www.linkedin.com/in/scott-e-caldwell-crpc-5926911b
Wells Fargo Advisors is a trade name used by Wells Fargo Clearing Services, LLC, Member SIPC.
---
Here at Silicon Valley Moving and Storage, we know that moving can be a long, stressful, and daunting task. Our family owned and operated company has over 25 years of experience. We can assist you with any of your moving needs. Our goal is to make your move as pleasant and stress-free as possible. Your items are more than just things, they can be used for your day-to-day use and can carry many memories. As your moving company, we take our responsibility very seriously and ensure your possessions are treated properly.
Location:
186 Barnard Ave
San Jose, CA 95125
Phone: (408) 941-0600
---
Get Sirious about your game and your academics. We offer onsite tutoring for our Student Athletes, Private Lessons for hitting, Pitching and Fielding, parent and player classes, parents lounge with wifi and 55' TV, Fitness Center and so much more! Yes, we Train Softball Players! Get Sirious about your game!
Like us on Facebook and stay up to speed all things Sirious! www.facebook.com/siriousbaseball

Come check out our brand new 15,000 sq ft facility!
1520 Dell Ave.
Campbell, CA 95008
T: 408-963-6598
---
Location:
(408) 286-1707 | Info.sbaag@gmail.com
---

Sue Lassetter, M.A., SRES, Realtor | Your-Go-to-Gal for All Things Real Estate | We always have time for your referrals.
Location:
Talk and text: 408-772-8071 | fax: 408-715-0289 | suelassetter@gmail.com |B RE #01738576 | A Berkshire Hathaway affiliate
---
Verifone Systems, Inc. | verifone.com
Location:
88 West Plumeria Drive, San Jose, CA 95134
---